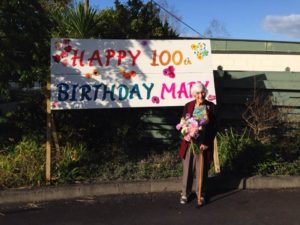 Today we say Happy 100th Birthday to Mary – Susan Healy's mother.
Congratulations on this amazing milestone – we really hope you enjoy your special day.
We are sure that Susan and the team at Crestwood will be making sure you have the best celebration possible.  May God bless you today and every day.